There are many benefits to buying a second-hand compact tractor. Like any vehicle, buying second-hand tractors is always going to save you money. At Blacktrac, we offer a wide range of high-quality second-hand tractors. This means you can save money without sacrificing on the standard of your compact tractor.
When buying anything it's important to buy from someone you trust. This is especially true when you're purchasing something second hand. If a compact tractor has already been used, you will want to ensure it's still as good as new. At Blacktrac, all the second-hand compact tractors we supply are quality controlled. This means that even though you're saving money, you're not losing out on any quality.
In this blog, we're going to explore the many benefits of a second-hand compact tractor. Starting with one of the biggest benefits of second-hand compact tractors:
The Benefits of Buying a Second-Hand Compact Tractor
Quicker to Buy Compact Tractors
One of the biggest benefits of buying one of our compact tractors is the speed of purchase. At Blacktrac, we offer a fast and reliable service. If your old tractor has broken down and you need a replacement, our second-hand compact tractors are the ideal solution. As long as it's within our opening hours, you can drive a replacement compact tractor away the same day.
When purchasing a brand-new compact tractor there can be a lot of extra hoops to jump through. There are also unaccountable delays that can happen too. With Backtrac, you don't have to worry about losing working hours waiting for your compact tractor to be ready. You can get on with the job at hand.
Invest in Implements & Materials
The most obvious benefit of buying a second-hand tractor is that you will save money. But the reason this is so important is you can invest the cash in other areas of your business. Instead of splashing out on a brand-new compact tractor, you can invest in implements as well.
Buying a second-hand compact tractor allows you to get the best value for money. You can purchase a high-quality compact tractor and still buy implements to help with your work. The lower price will also allow you to invest in more materials for your job. Our second-hand compact tractors allow you to save money and keep quality.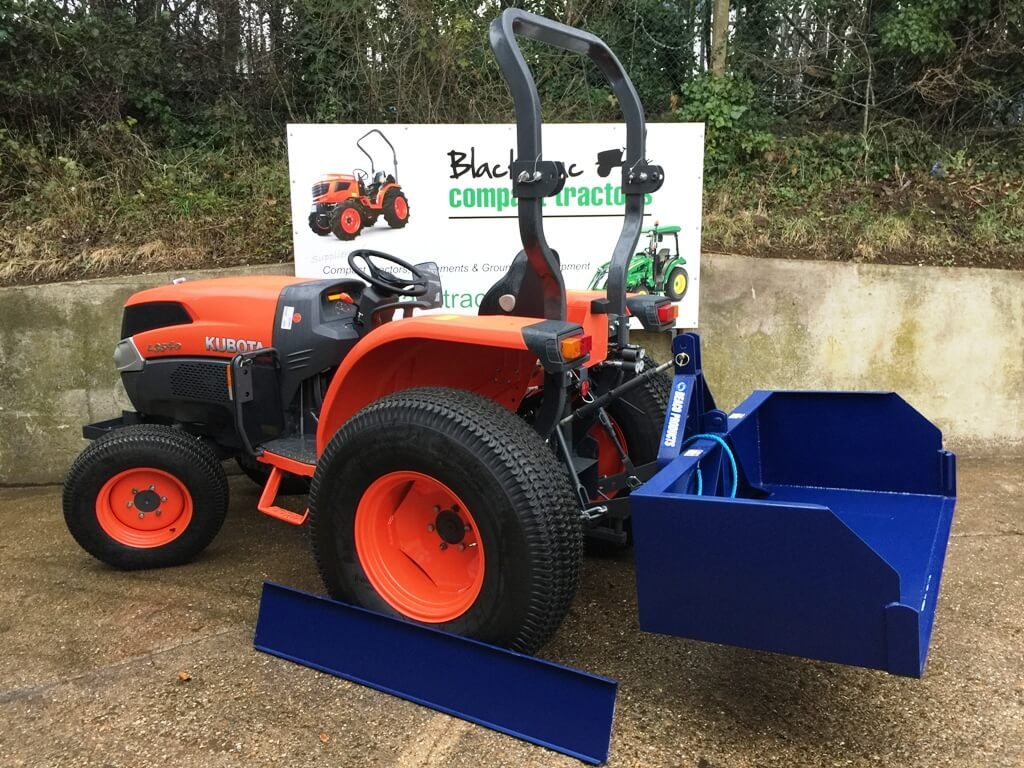 Flexible Working
If your job has a diverse range of tasks, you will need a wide range of tools. This may mean you need more than one type of tractor. Maybe because of the variety of implements you need or different sized tractors for different areas of your worksite. The solution to this issue is buying a second-hand compact tractor.
Purchasing a second-hand tractor will save you money that you can use to buy different machinery and implements. At Blacktrac, we provide a variety of compact tractors and tractor implements. From high-quality compact tractors to a variety of plant and ground care equipment. To find the right deal for you, get in touch with our team today:
Contact Us Today
Give us a call on 01536 484923 or please feel free to fill in the enquiry form on our contact page today.