Are you in need of a whole new tractor for the season ahead? It's probably tempting to think that all tractors serve the same purposes. However, you're going to need to think carefully about tractor tyres, engine power, and more. What's more, how you stand to use your tractor will also impact on the price you pay, and the choice you make. Here are a few points to consider when looking for the ideal tractor to buy.
Key Considerations When Purchasing a Tractor
Your Likely Usage
Thinking about how you're going to use your new tractor is always a good first step to take. For example, you should look for a tractor which is likely to serve you well across large fields of land if necessary. Additionally, the tasks you're likely to undertake, such as lifting and hauling, will determine what you need most from your perfect tractor choice.
This is a broad statement, but the best way to look for your ideal tractor is, of course, to make up a list of absolute must-haves. This means that you can then whittle down various options and narrow down the field.
Considering Tractor Tyres
Tractors arrive with tyres in various shapes, sizes, and with a variety of grooves and grips. Therefore, depending on the land you're likely to traverse, you may wish to opt for tractor tyres with a little more grip or resilience.
The time of year you're likely to use a tractor, too, will impact on the tyres you invest in. Therefore, look for tractors which have adaptable treads, or those which are at least built for winter use. The ground's going to get plenty frosty – so you better make sure you're fully prepared.
Size and Shape
Think carefully about the size of tractor you actually need. It's tempting to plump for a bigger model, however, smaller tractors are likely to be more versatile than you give them credit for. Think about where you are likely to need to get through tight spots and spaces. Is a bigger tractor really going to serve you well here? Probably not.
It's therefore worth measuring up the smallest gaps and opting for a tractor model that is at least likely to squeeze through such points.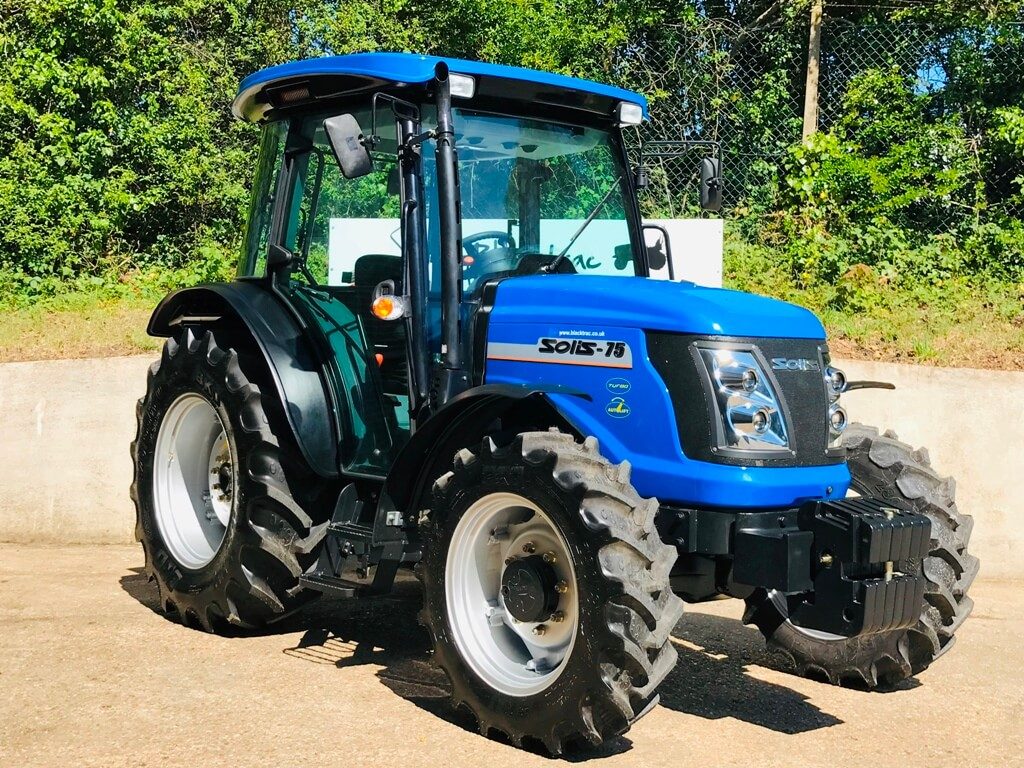 Engine Power
Horsepower and engine size, of course, are likely to be big points of interest for most tractor investors. However, more power doesn't necessarily mean that you're going to get the best possible deal. The bigger the engine, the heavier duty it's likely to be. However, that doesn't mean it's going to be the most adaptable.
What's more, a mid-range tractor engine is likely to be more cost-effective. Rather than paying out for something too weak or too powerful, it makes sense to look for an option which will endeavour for years to come.
Unsure what to look for in the best tractor? Look carefully at the facets and features likely to help make your life and farming easier in the years to come. Should you have any questions, Blacktrac is here to help you on your tractor journey. Call us today on 01536 484923 or visit our contact page for more information.