What Is A Snow Plough?
A snowplough is a device that can be mounted on the front of a vehicle to remove snow and ice from surfaces outside, such as roads and footpaths. However, snow ploughs can also clear outdoor areas ranging from farmer's fields, play areas, and even airfields. 
Although the term snow plough is often used to describe vehicles, a snowplough is actually what is attached to a vehicle. Whereas a winter service vehicle is built specifically to remove snow. You can attach snow ploughs to compact tractors, pickup trucks, or large four-wheel-drive cars.
For anyone in charge of large outdoor areas, such as farmers or business park owners, snowploughs are a cost-effective investment.
Why Invest In A Snowplough?
Often, the most dangerous thing about the weather, especially in Britain, is its unpredictability. During the winter months, heavy snowfall is always a risk and can cause avoidable disruption to your life. This can affect your business as well as your everyday activities. By investing in a snow plough you can mitigate against these risks, which can save you time and money over the long-term. 
The right snowplough will be simple to attach to your vehicle and use when you need it most. Instead of having to shovel dangerous snow, this device is a convenient solution that will create a safe outdoor space even after heavy snowfall.
For farmers, heavy snowfall can be massively disruptive for their day to day operations. A snowplough is a quick solution to remove snow and ice from fields quickly and efficiently. However, snow ploughs can also clean up snow blockages from roads that allow people to access your business, which means you don't miss out on any customers.
There are many benefits to investing in a snow plough long term, here some of the main reasons to purchase a snow plough ready for winter: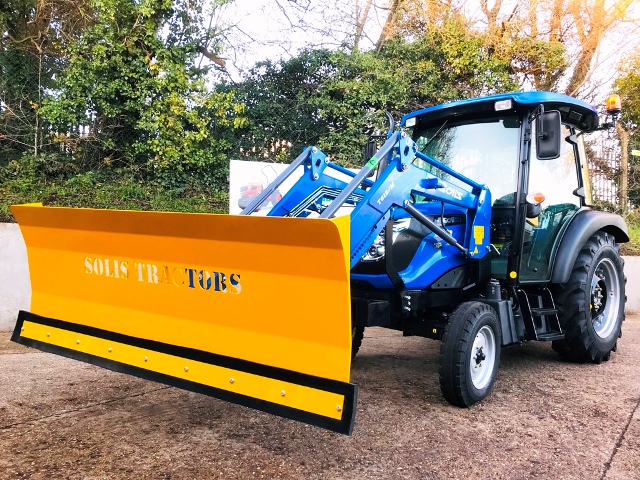 The Benefits Of Investing In A Snow Plough
Save Time & Money
The primary aim of a snow plough should be to protect your business from unplanned downtime because of extreme weather conditions. For any company across a range of industries, heavy snowfall can cause massive disruptions. Investing in a snowplough is a cost-effective solution that enables work activities to continue throughout extreme snowfall.
By being able to remove snow blockages quickly and efficiently, reduces how long you cannot work and people cannot access your business. This will allow you to operate, whatever the weather conditions, so you don't lose out on any valuable work time. A snow plough is faster than shovelling snow manually. It's also much less effort. Instead of spending time removing snow, invest in a snow plough for peace of mind.
Long-Term Quality
Buying the right snow plough means a product that is high-quality and will last for years to come. To experience the benefits of a snow plough, it needs to be durable and resistant to rust. However, the quality of a snowplough also includes how easy it is to attach. If you're attaching the device in heavy snow conditions, it needs to be simple to do, so you can use it without any issues.
For farmers, a high-quality snow plough attachment for a compact tractor is the ideal solution over the winter months. Instead of investing more money into a winter service vehicle, this attachment can be mounted to a compact tractor you already own. It will deliver the same results as a dedicated plough but for less cost and more convenience.
Improve Safety
As well as inconvenience, snow and ice can be a massive safety hazard. It can lead to people slipping over and injuring themselves. To protect yourself and others against these risks, a snow plough is an essential tool to remove snow blockages and slippery patches of ice.
Dangerous snow can also injure someone during the removal process. Shovelling snow manually takes longer and more effort, while also being hazardous. Doing this task yourself means you could slip on ice or strain a muscle. Whereas using a snowplough is convenient and easy to use an alternative, which also delivers better results.
Choosing The Right Snow Plough
At Blacktrac, we offer a wide range of winter equipment and snow ploughs. If you're looking to clear snow from large outdoor areas, our snow plough compact tractor attachments are the ideal tools. Whether you're clearing roads, tracks on your land, or making an area safe to travel across, call us on 01933 272662 or explore our range of snow ploughs today.